Enjoy a free Lenormand reading interpreted by our AI assistant
Click to draw cards
This site is for entertainment & self-reflection purposes. Please apply common sense & don't assign undue weight to your readings, it's just a game of chance.

The site is authored and operated by myself, one Andrew Lewis from hellishsunny Johannesburg, South Africa, with a background in running internet services & dabbling in programming.

This is my dear boy Eddie: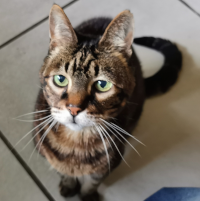 And here are special guests Silver & Hazel: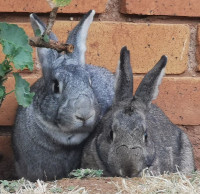 All these animals are rescues. ❤️
These documents might be updated from time to time, please check back later. 😕
Terms of Service
(updated 2023-02-13)
Right of admission is reserved.
Access may be restricted if deemed necessary to maintain the integrity of the site.
Privacy Policy (updated 2023-02-13)
This site collects the following information:
Webserver logs (static content):
Static content is served by
Cloudflare Pages
, please refer to
their privacy policy
. From my point of view I see merely some statistics for an up to 30 day period.
Webserver logs (readings + reading feedback):
Detailed records of requests (including IP address and User-Agent) are stored for 30 days.
Reading ratings:
Records of reading ratings if provided (including IP address and User-Agent) may be stored for up to a year before this information would be aggregated away.
Requests to delete information are unable to be serviced as we are unable to tie any data to an individual.
Valid legal demands to disclose information under USAsian and/or South African law would in theory have to be serviced but I consider such demands unlikely. In some such eventuality I will be transparent about the proceedings to whatever extent is legally permissible.